Sexual Harassment Prevention Training (AB1825) – Online Training Instructions
To use the Target Solutions Online Training Program you will need to obtain log in information from your department Training Coordinator.
County employees in supervisory positions, in addition to live instructor-led classes, have the option of taking the State mandated AB1825 Sexual Harassment Prevention training online. State law requires that the training be completed every two years and that the training lasts a minimum of two hours. Once you begin the online program you can stop in process and resume at a later time, but you must spend a minimum of 120 minutes in the program before you can take the test and receive a certificate of completion.
Important note: Section 23 of the online training covers how to conduct an investigation into alleged harassment. While it is good general information, it is not County procedure. The Equal Employment Opportunity (EEO) division of Human Resources conducts all such investigations and the County's procedure and policy is described at the end of the training.
To take the online training, please follow these steps:
Step 1 — Navigate to the Training Login
Step 2 — Sign on
Use the sign on information obtained from your department Training Coordinator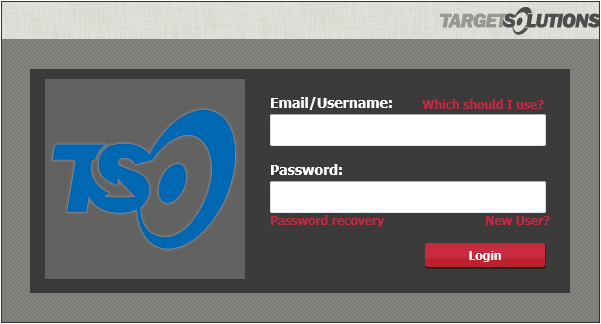 If you have previously signed onto the Target Solutions site and you have forgotten your password, click on Password Recovery and a new one will be emailed to you.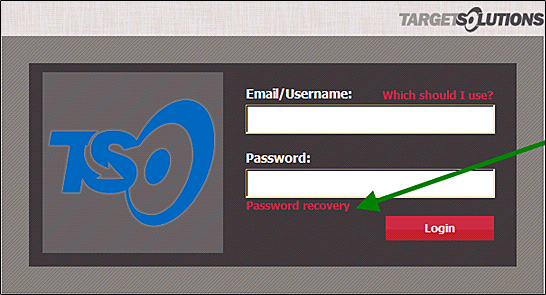 Step 3 — First Time Login
When you log in for the first time you will be required to enter a new password, a security question, and agree to the User's Agreement.
Step 4 — Click Self Assign
Click Self Assign on the menu on the left of the screen.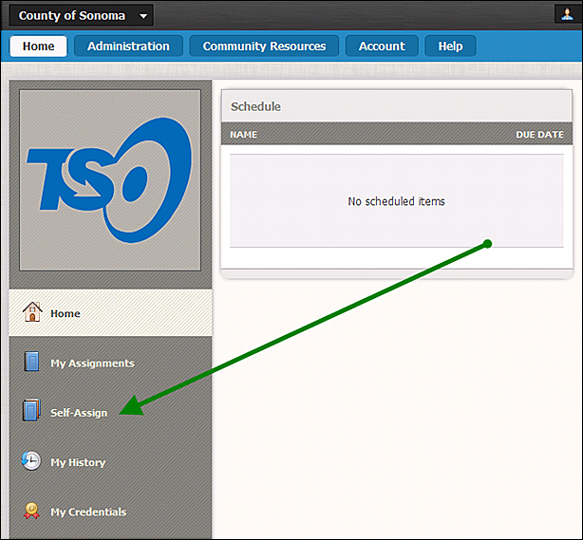 Step 5 — Launch Course
Choose Sexual Harassment Prevention for Supervisors (AB1825) and launch course
Step 6 — Print Certificate
After completing the course you can print a certificate to verify completion.
If you forget to print a certificate at the time of completion you can go back into the program, click on My History and print a certificate by choosing the ribbon icon next to the AB1825 course.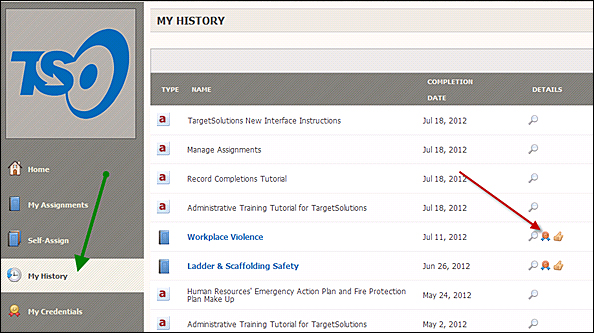 AB1825 courses completed in Target Solutions will be transferred to your SCORS transcript at the beginning of each month for the month prior. You can also provide proof of completion by printing a SCORS transcript out after the first week of the month.
Please see your department Training Coordinator or email HR-Training with any questions. For technical difficulties with the Target Solutions program, call (800) 840-8048.
Back to Staff Development and Training
Some content on this page is saved in an alternative format. To view these files, download the following free software.